The Rick Kish & Friends Combo
formally... The Rick Kish Combo

This professional combo comes in various forms. From Piano & Singer to an Eight Piece Band.
We cover songs from the Great American Songbook and beyond. Our Specialty - the Standards...
featuring special guest... Rick Kish
Thursday, May 5th - 6 - 9
Jazz On The Thames
at... Michael's On The Thames
with... Larry Ernewein & Sandy MacKay
(PUBLIC EVENT)
Favro 60th Birthday Party
Saturday, June 18th
5:30 - 8:30
(PRIVATE EVENT)
Friday, June 17th
1:30 - 2:30
(PRIVATE EVENT)

Featured Past Performances...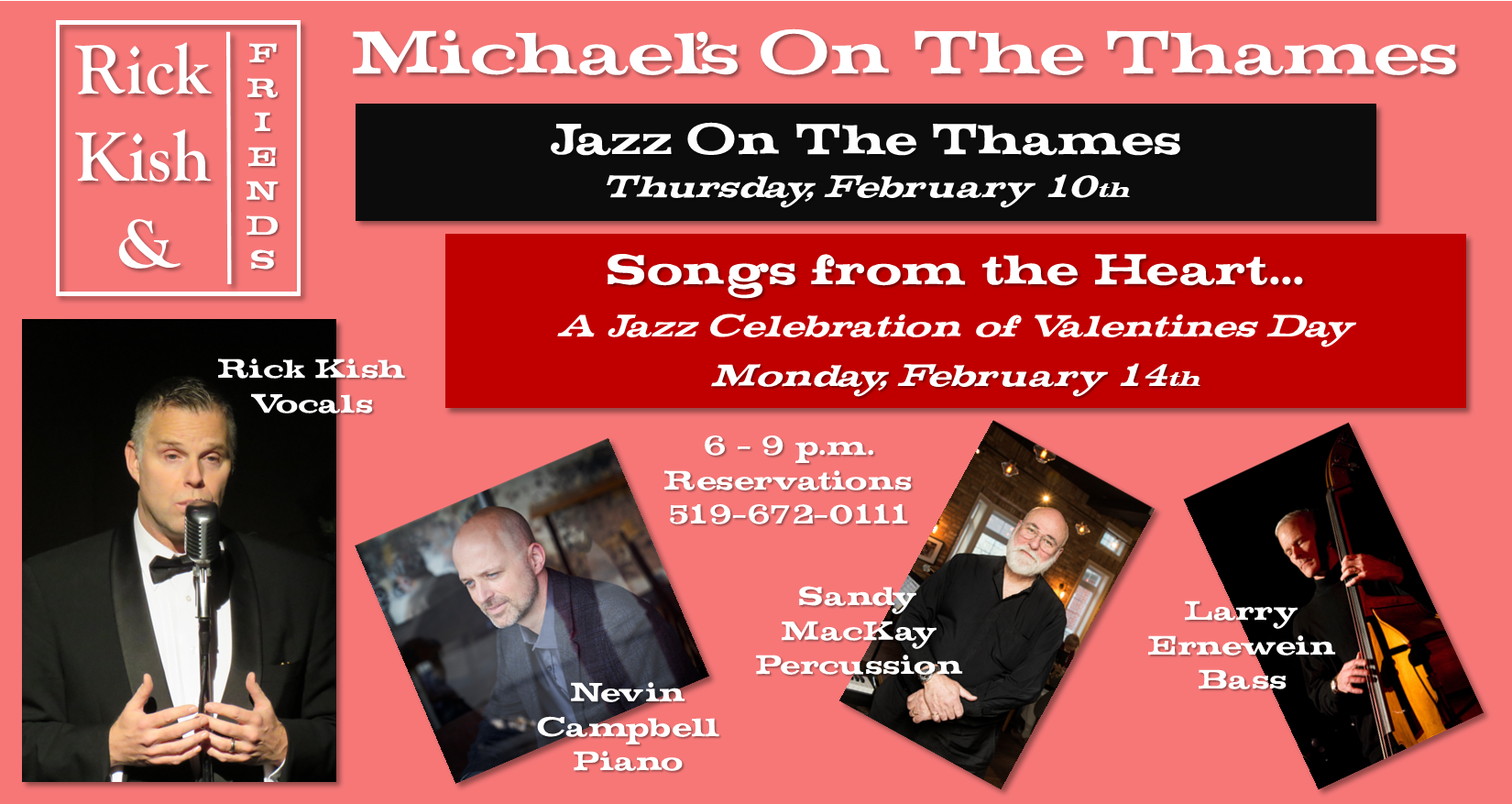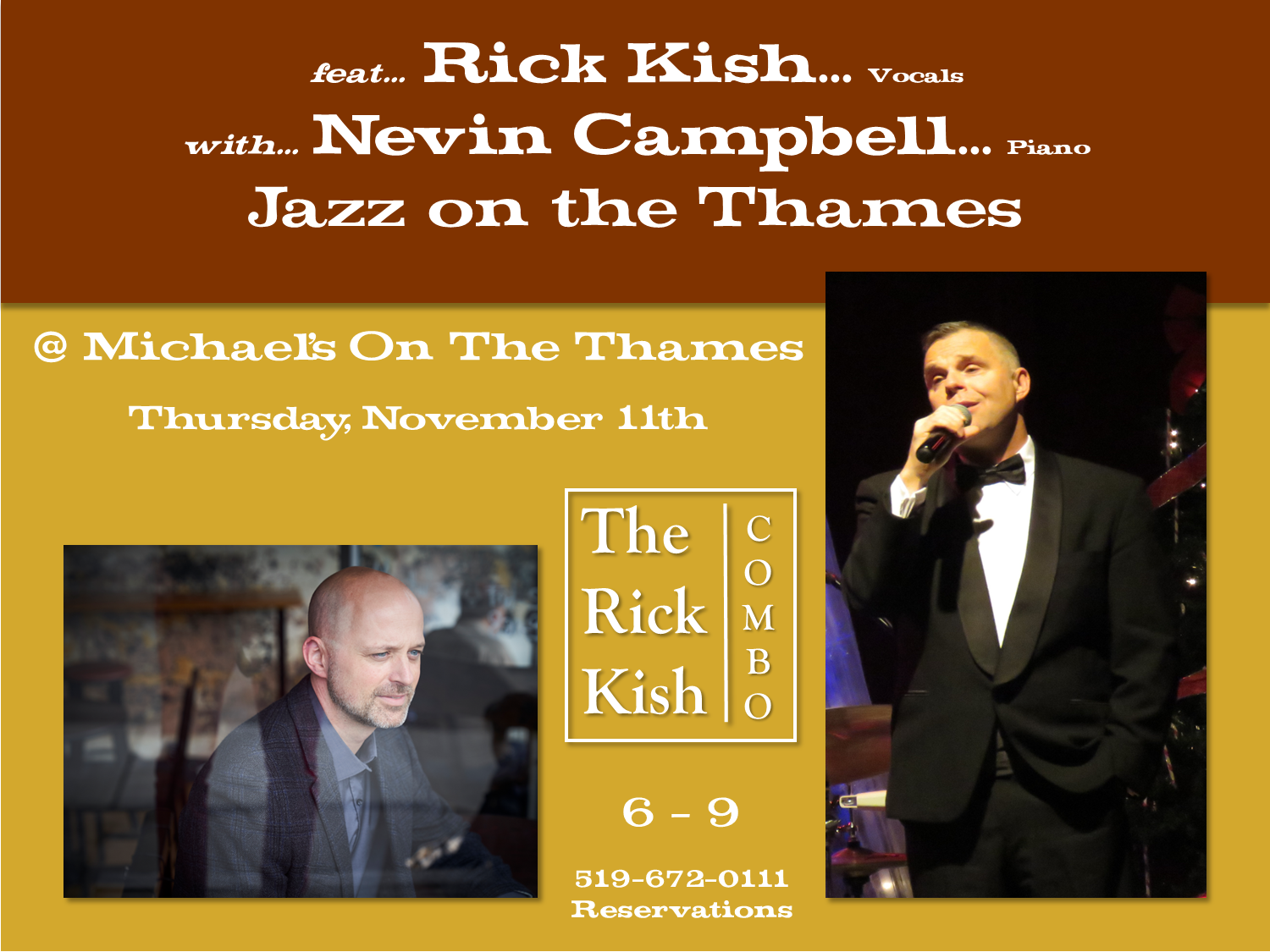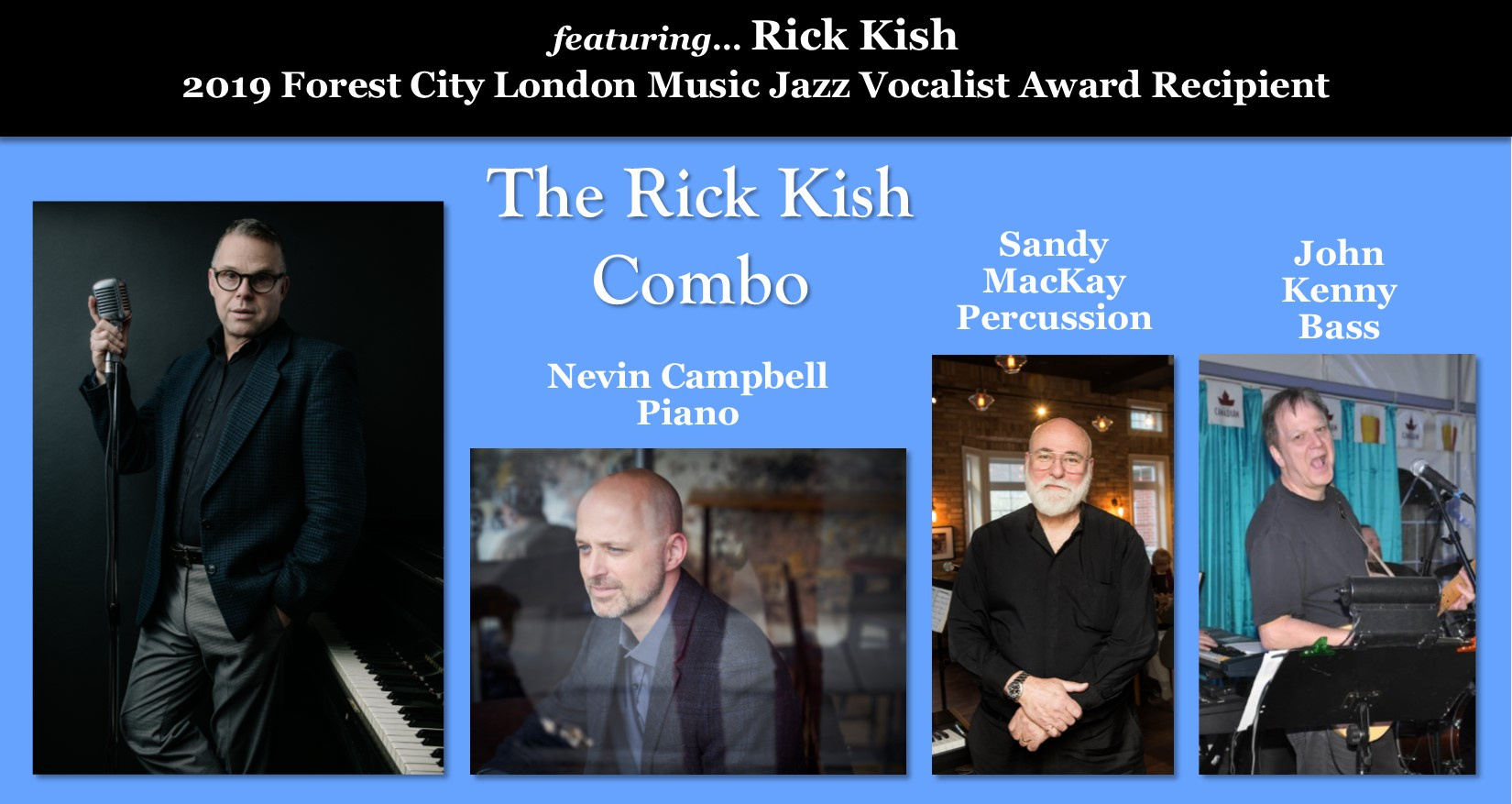 Churchyard Crooning
Thursday, September 12th - 7 :00 - 8:00 - Outdoors St. Aidan's Church
As a part of 'Revy Kevy's
#55HoursForHope
presented by Sbenati Dentistry,' you are invited to join us in the Steam Whistle Beer Garden for some crooning. Come hear Kevin for an hour then take in some music with a cold beverage, or take in some music before listening to Kevin speak.
We are thrilled that The Rick Kish Combo was invited to perform. No Cover Charge!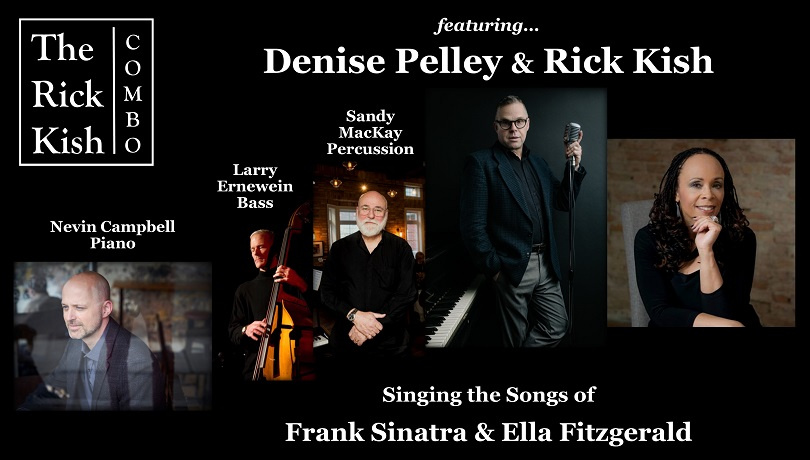 Jazz on the Thames at Michael's on The Thames
Thursday - 6:30p.m. - 9:30p.m.
November 14th - Rick Kish & Denise Pelley sing the songs of Ella & Frank

Call: 519-672-0111 (mention "Jazz on the Thames" when booking)
or
https://www.bookenda.com/restaurant-booker?businessName=michaels-on-the-thames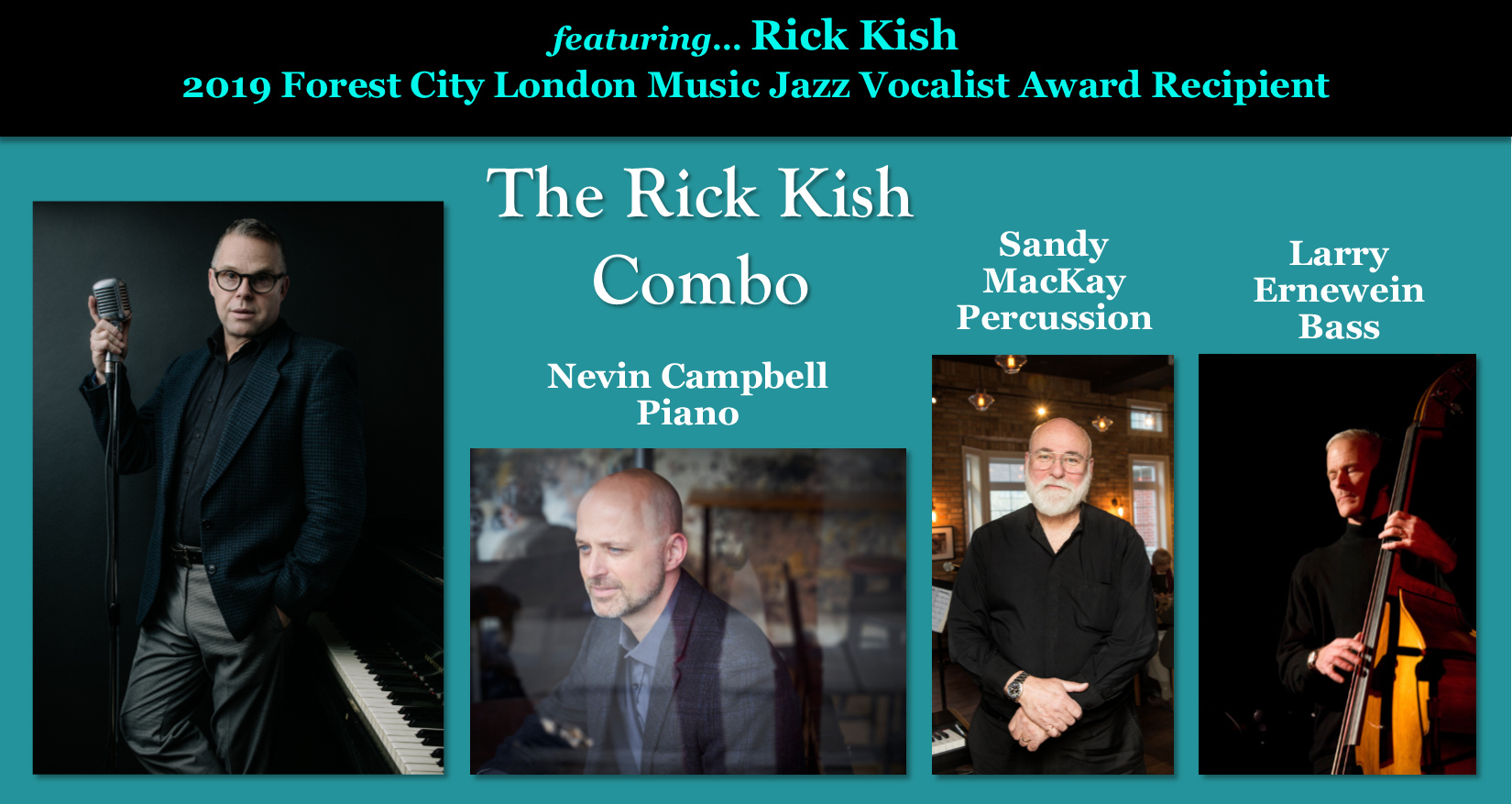 Canadian Corps Association
Saturday, November 9th , 2019
1051 Dundas Street E.
London, ON
8:00p.m. - 10:00p.m.
Call: 671-3443 for Tickets or
https://www.eventbrite.com/e/the-rick-kish-combo-tickets-70675409051
Jazz on the Thames at Michael's on The Thames
Thursdays from 6:30p.m. - 9:30p.m.
February - November 2019
Call: 519-672-0111 (mention "Jazz on the Thames" when booking)
or
https://www.bookenda.com/restaurant-booker?businessName=michaels-on-the-thames