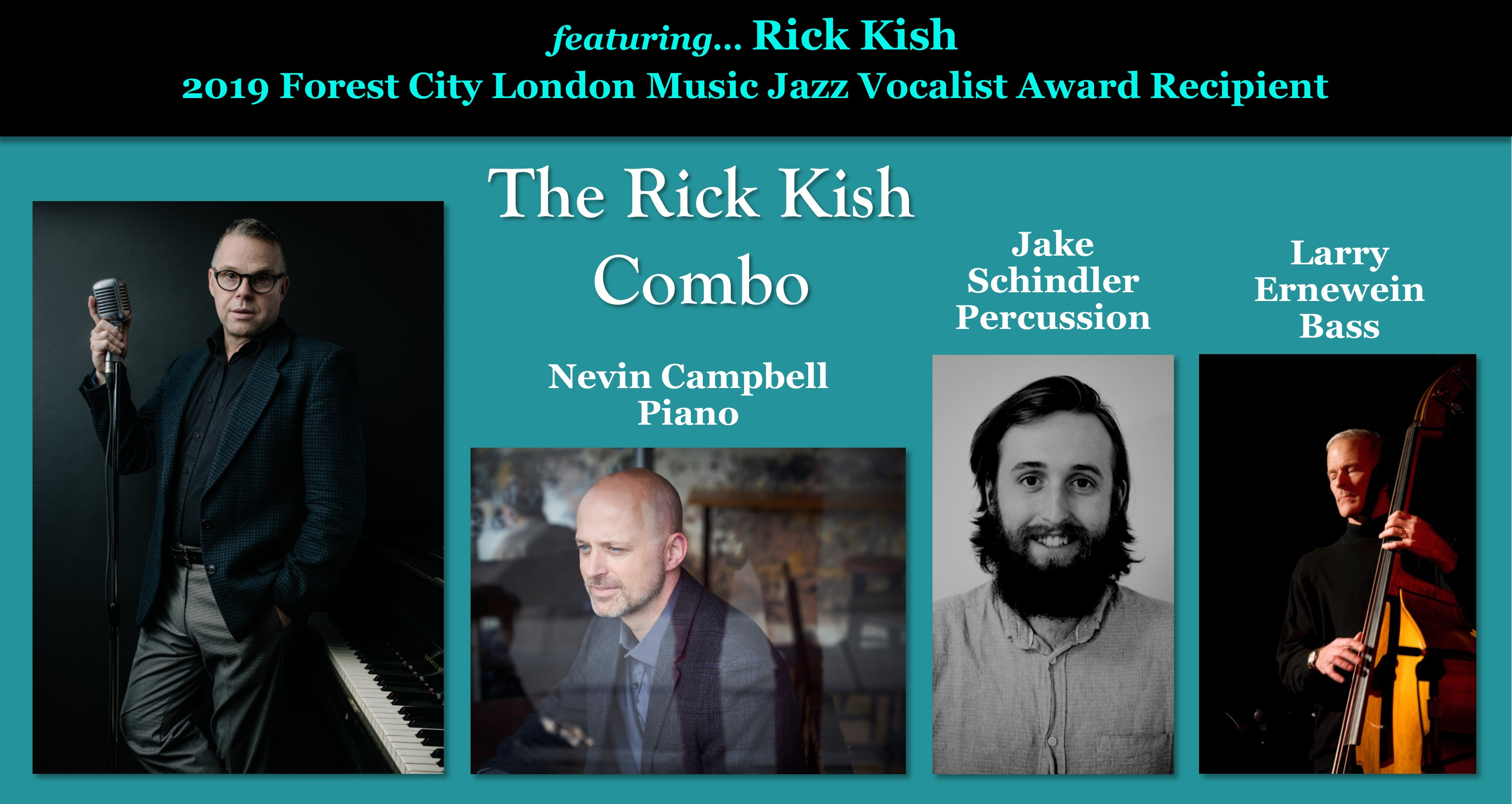 Jazz on the Thames at Michael's on The Thames
Thursdays - 7 - 10
September 19th
October 17th
November 14th - Rick Kish & Denise Pelley sing the songs of Ella & Frank
Call: 519-672-0111 (mention "Jazz on the Thames" when booking)
or https://www.bookenda.com/restaurant-booker?businessName=michaels-on-the-thames
Link caption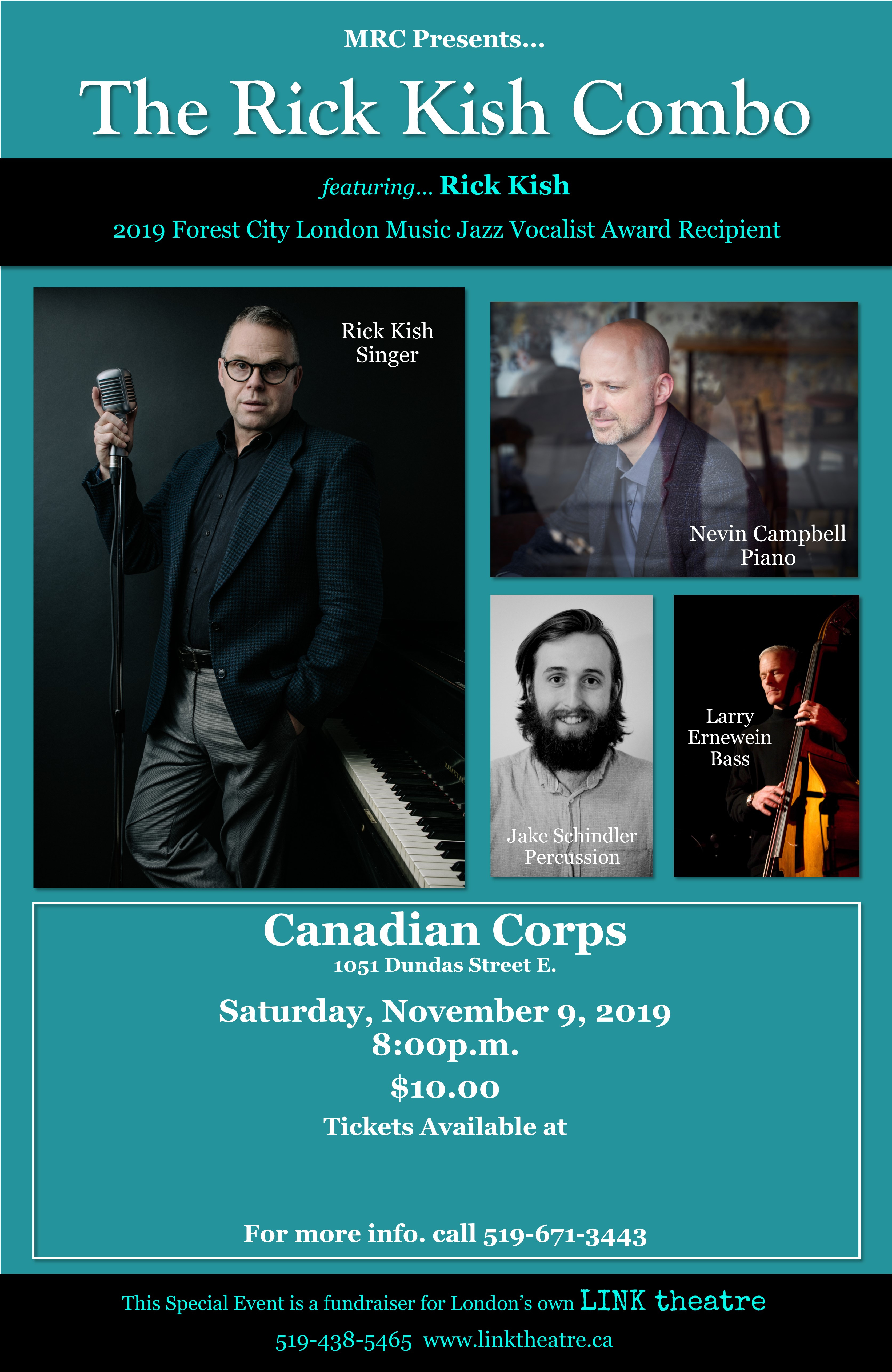 Canadian Corps Association
1051 Dundas Street E.
London, ON
8:00p.m.
An evening filled with entertaining stories, music from the American Songbook and more...
Call: 671-3443 for Tickets
https://www.eventbrite.com/e/the-rick-kish-combo-tickets-70675409051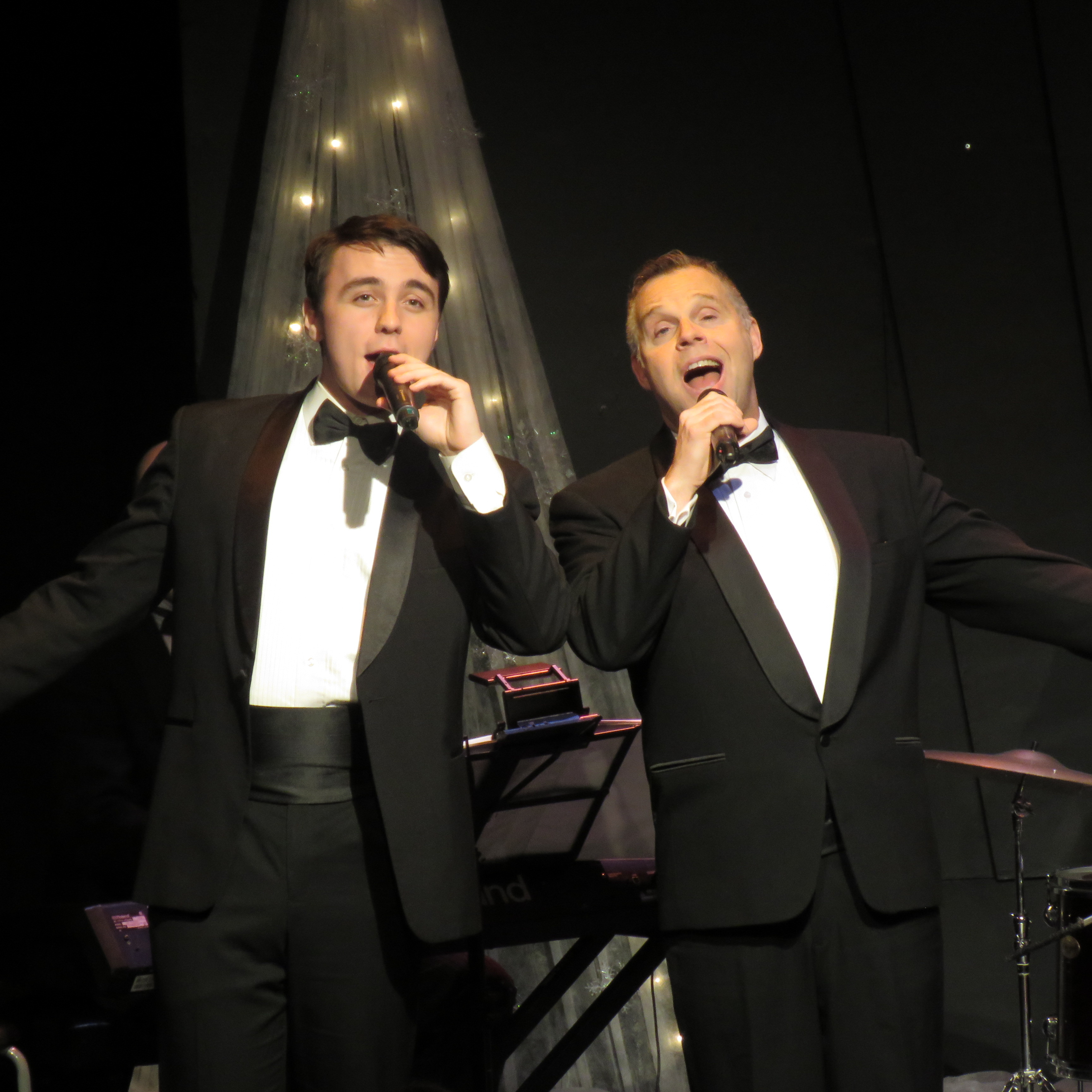 LINK theatre proudly presents…
a really Retro

CROONER Christmas 2019

TOUR DATES - November/December 2019



MORE Dates & Venues coming soon...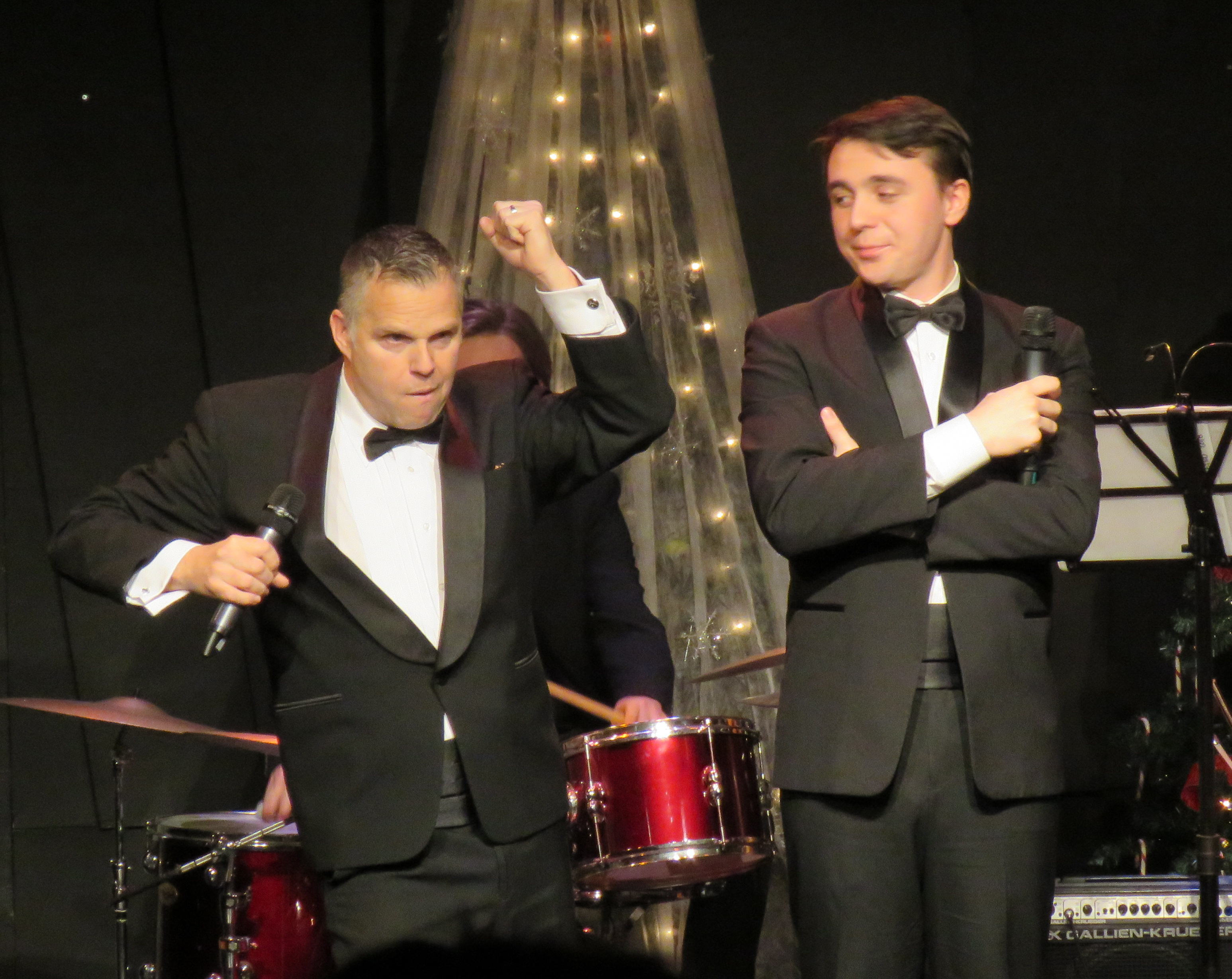 JAZZ by the Bog Concert Series - St Aidan's Anglican Church
"A Couple of Crooners"
January 31, 2020 - 8:00 p.m.

...an entertaining evening of stories, song and so much more...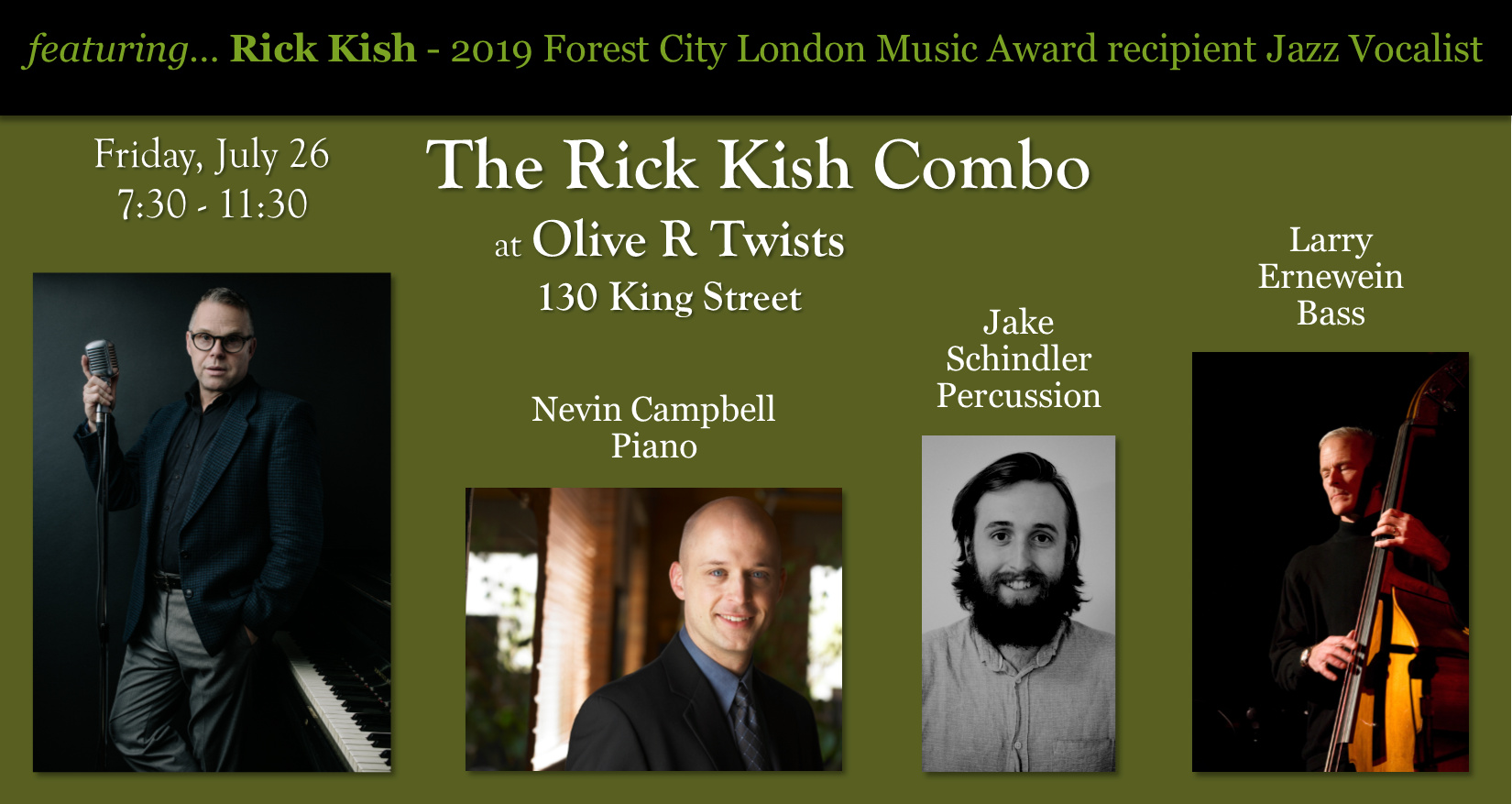 Jazz on the Thames at Michael's on the Thames
Thursday, February 29th, March 28th, April 25th, May 23rd, June 13 & July 25th 2019
London Music Club

Friday, February 22nd, 2019
Rick Kish's students performed many Musical Theatre, Pop Songs and monologues...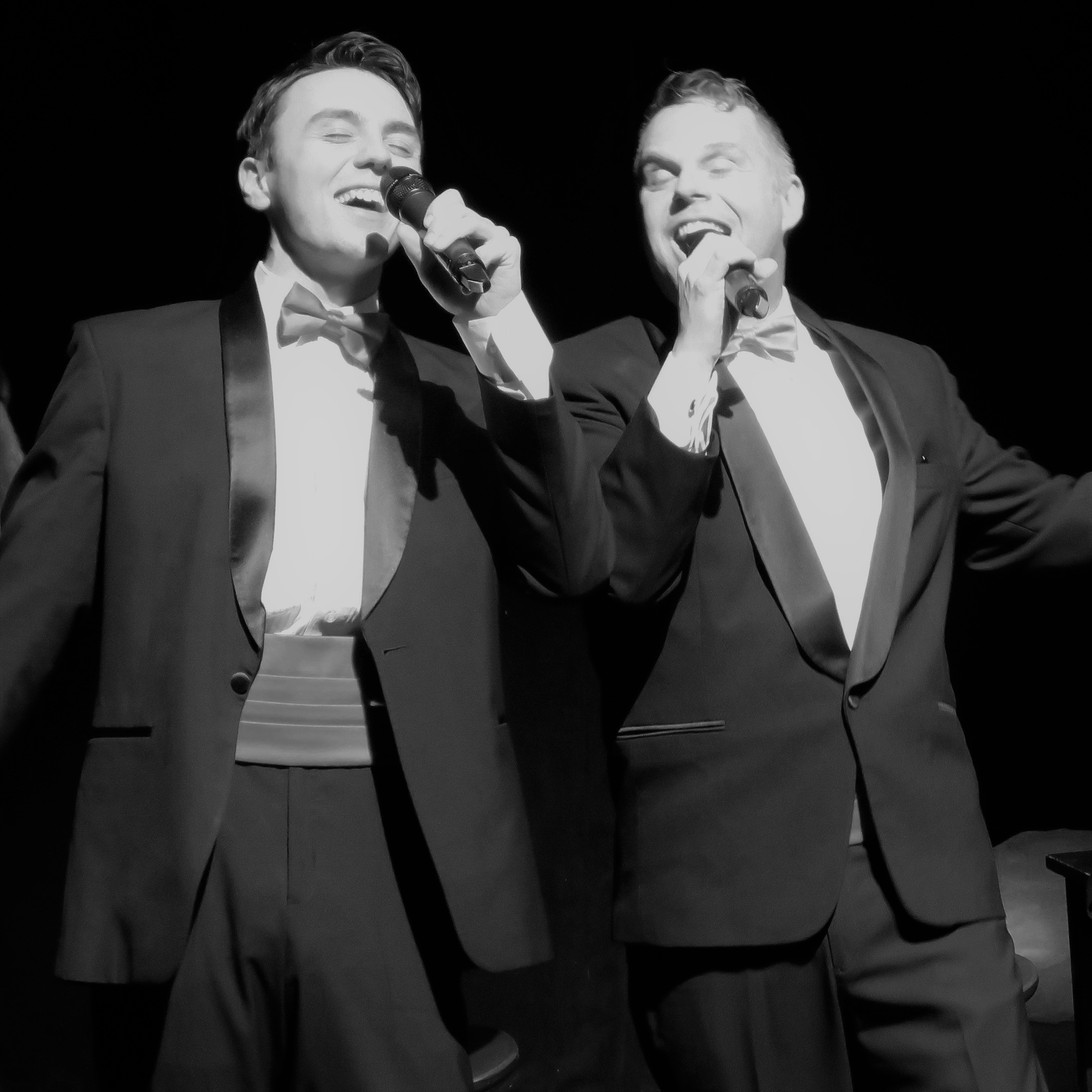 Sydenham Legion Branch 496
Saturday, November 24th, 2018
Blyth Festival Theatre
Friday, November 30th, 2018

Riverside United Church
Saturday, December 1st, 2018
Port Stanley Festival Theatre
Saturday, December 8th, 2018
Aeolian Hall
Friday, December 14th, 2018
This show brings together Crooners Rick Kish & Connor Boa, those fabulous Croonettes and our 3 piece band for a cool afternoon/evening of lot's of surprises, great stories and swingin' tunes. We take you on a journey back to those 50's/60's Dean Martin, Frank Sinatra style Christmas Specials. The show features 2 hours of popular standards of the era as well as a whole lotta Christmas Music.
This show has been called by many...
"...the PERFECT kickoff for the holiday season".
a patron, as they left the show,
"...such a feel good two hours, I can't stop singing. I'm ready for the holidays"!